SERENITY HOUSE
Serenity House End-of-Life Care Home provides an alternative care resource in a home-like setting to hospice patients who are not able to remain in their own homes at the end of life. Serenity House serves up to five residents at a time. Each resident must be under the care of Hospice (who continues to provide professional care as if they were in their own home), have a life expectancy of three (3) months or less (average length of stay is three (3) weeks) and must be a DNR. Residents are most usually those without financial resources to hire in-home assistance or to pay for nursing home care; have a frail caregiver or working caregiver who is not able to provide care or afford to take time off to care for their loved one; or those with no family support at all.   Care is provided at no cost to the patients, however, donations are encouraged to help assist with daily cost of care.  There is a minimal weekly fee of $150.00 for household maintenance costs.  A suggested donation above and beyond the weekly resident fee may be encouraged based on the resident's income.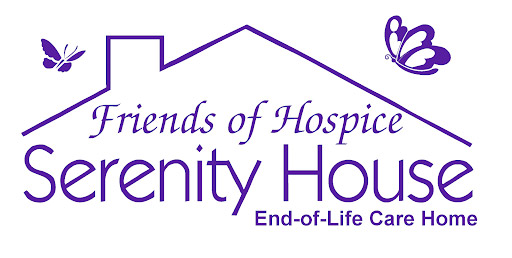 Serenity House is located to 421 N High Street in Morristown.  We are able to accommodate five residents at a time.  We invite you to come and tour our new home!!
Friends of Hospice Serenity House serves Hamblen, Claiborne, Cocke, Grainger, Greene, Hawkins, Jefferson, Knox and Sevier counties.  To date, we have cared for over 450 residents.
We are fortunate and grateful to have the support of a generous community. We have several fundraisers throughout the year to help support our program. We also receive donations and grants from local organizations in addition to being supported by United Way of Hamblen County. We are not a medical facility and we do not receive any funding from Private insurance, Medicare or TN Care. Please consider being a financial partner!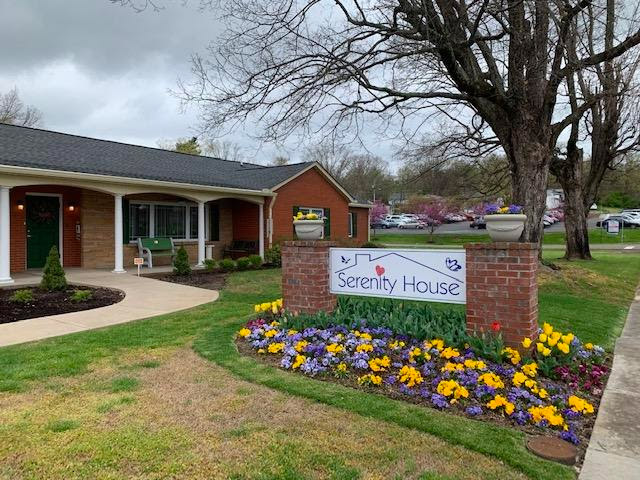 WAYS TO GIVE
Donations
Your financial support is critical to our success! Whether you give as an individual or a place of business, any contribution, no matter how big or small, is truly a blessing to us. All donations are tax-deductible. We encourage you to become a Serenity House GEM (Giving Every Month) by setting up a monthly donation of $10.00 or more to help support our program.
Supplies
A great way to show your support is to gather and donate everyday cleaning, kitchen, toiletry and office supplies. Toilet tissue, paper towels, disinfectant wipes, bottled water and trash bags are examples of items we use on a daily basis. See our complete Wish List.
Volunteer
Volunteering your time and skills provides positive benefits for our residents and we're sure you'll find it rewarding too! We are always grateful for and in need of manpower. Whether you'd like to help with household needs like cleaning, cooking or gardening or you'd like to get a group together to host an activity or visit with residents, we have something you can do! We encourage you to check out our volunteer opportunities and to find the volunteer application.
HELP US GROW
In order to meet the increasing demand for the communities we serve, we have been blessed with the opportunity to recently purchase a new home! Our new house gives us the ability to serve more patients at one time, as well as provide the facility and means to better care for those we serve.
We're relying on our community members and those with a heart for hospice to help us meet our financial needs.
Help us carry out our mission by partnering with us or sponsoring one of our excellent events!
DID YOU KNOW?
80% of patients prefer to die at home or in a home-like setting.
40% of the elderly population is in need of long-term care who are poor or near-poor.
TESTIMONIAL
On behalf of a local hospice in Morristown, we extend our support and gratitude to the Serenity House for the incredible resource it is to our agency and community and for the exceptional care it provides.

The Serenity House is the only one of its kind in our service area, providing comfort care to patients in a home like environment. This is extremely important for patients who are not able to remain in their own home. We've witnessed numerous patients with limited or no family support live out the remainder of their lives in a peaceful environment feeling loved and valued because of the staff and support services offered at Serenity House.

Our agency also depends of Serenity House for patients who have financial difficulties. It is very common that we find our patients still living at home who are unsafe and desperately need to be in a facility or hire in-home help, but their finances won't allow it. Because Serenity House is a non-profit, they are able to accept these patients and proved the care and support each patient deserves.

Serenity House staff and volunteers not only serve the patients that go there, but they also offer patient's families and other agencies assistance in providing end-of-life education and bereavement support. These services benefit our entire community.

As a hospice agency, the Serenity House provides us peace of mind and is an excellent and crucial resource needed in our community. As you can see, they provide much more to patients and to the community than just being a place for a patient to lay their head down at night. hope you will consider funding Friends of Hospice Serenity House so they can continue to be a staple in our community by providing quality patient care as well as community outreach and support.
CAMP ERIN-East TN/Lakeway Area
(formerly known as Camp H.U.G.S)
A special weekend for young people grades 1-12 who are grieving the death of a loved one.
OCTOBER 6-8, 2023
CAMP CARSON
NEWPORT, TN
WHAT IS CAMP ERIN ALL ABOUT?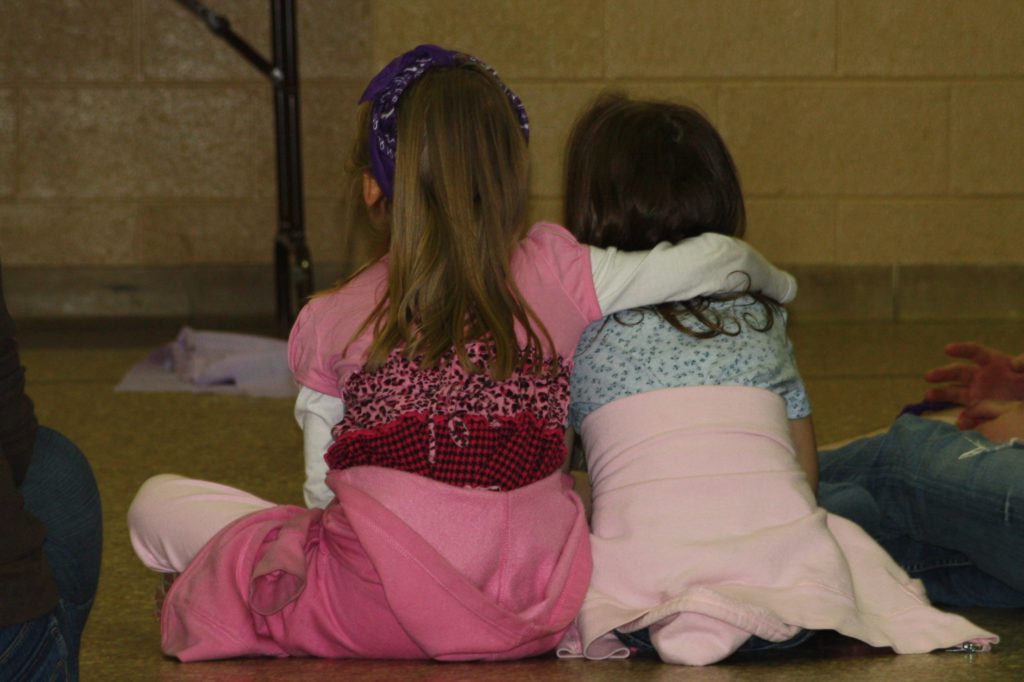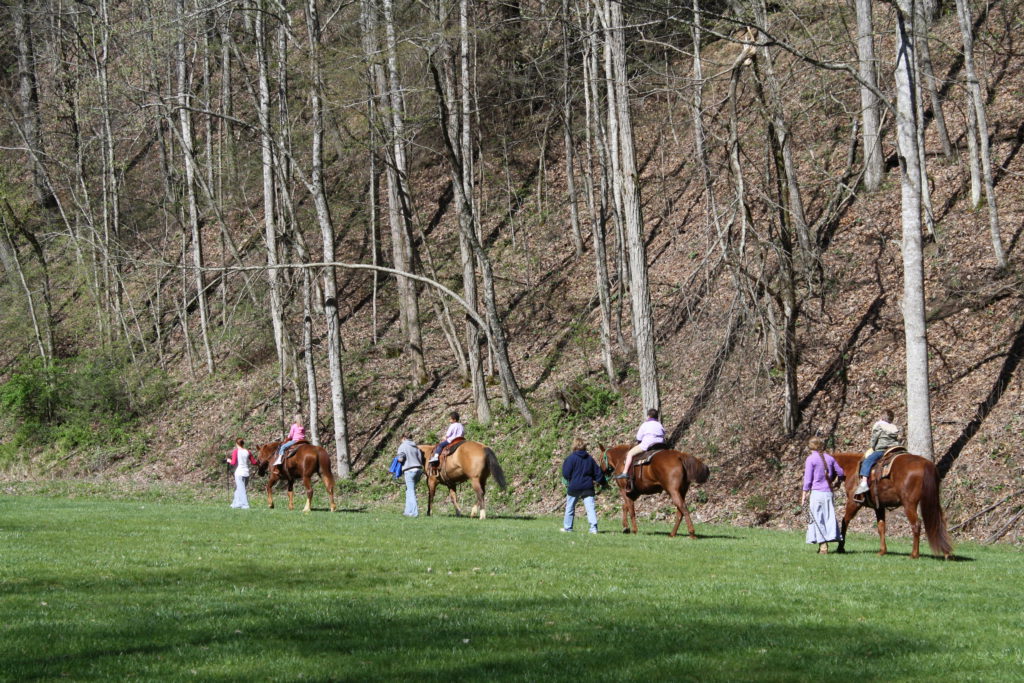 Provides a weekend camp experience for kids who have experienced the death of a loved one under the supervision of trained adult volunteers and professionals.
Gives kids an opportunity to meet other kids who have had a similar experience in an accepting and safe environment.
Provides information on grief in order to help kids better understand and express their own feelings.
Helps in teaching kids how to recognize appropriate alternatives in expressing grief.
Provides a lot of fun activities that are part of any camping experience such as games, activities, arts and crafts, music, entertainment, camp fire, meeting new friends, and much more!
Is part of the Eluna Foundation – supporting Camp Erins nationwide.
FAQS
WHO CAN ATTEND?
Enrollment for Camp Erin – East TN/Lakeway Area 2023 will be limited to the first 50 children who qualify. These will be children ages 6-18, or grades 1-12, that have experienced the death of a parent, sibling, grandparent or other family member/close relationship. The loss should have occurred within the past two years, however, longer time periods are considered on an individual basis. Campers from previous years may be allowed only if there is space available after first-time campers are signed up and need will be decided on a case by case basis.
SCHEDULE AND LOCATION
Check in to Camp will be on Friday evening, October 6th at Camp Carson from 5:00 – 6:30 pm. Dinner will be provided. All campers must be accompanied to camp by a responsible adult. All medications must be brought to camp by the adult in a properly labeled prescription bottle and given to the camp nurse.
On Sunday morning, October 8 from 9:30-12:30, we require parent(s) or guardian(s) to join us at camp for an informational meeting, a special time of remembrance and lunch.
WHO ARE THE CAMP COUNSELORS?
They are trained counselors, social workers, nurses, college students and community volunteers who are receive special training to work with children who have experienced a loss.
GROWING THROUGH GRIEF
Focusing on education and peer support for adults who have experienced the death of a loved one.
Helps those who are grieving to begin the process of expressing their feelings of loss in a safe atmosphere.
Provides information on coping
Holiday Grief
No cost to attend
Meeting Dates
Call for next group date
Location
Friends of Hospice Serenity House
421 N. High Street
Morristown, TN
RSVP Requested
MAKE DREAMS COME TRUE
Focusing on creating a special event for Hospice patients who have a "Last Wish".
Examples:
Wedding/Vow Renewal
Early Christmas
Shopping Trip
Local Show/Dinner
Day at Dollywood
Call us to submit a referral form.